The Peregrines progress
From the Melbourne CBD webcam on the Mirvac Tower, Collins Street. The four peregrine falcon chicks are thriving with one of the chicks, I guess we should now call them juveniles, making its first flight this morning, 8th November. The remaining chicks are likely to fly over the next day or two with plenty of practice wing stretching and flapping activity going on.
For those not familiar with the city, the scene here is looking south over the Flinders Street railway station and yards and over the Yarra River. The Royal Botanical Gardens and the Arts Centre spire can also be seen. ~KD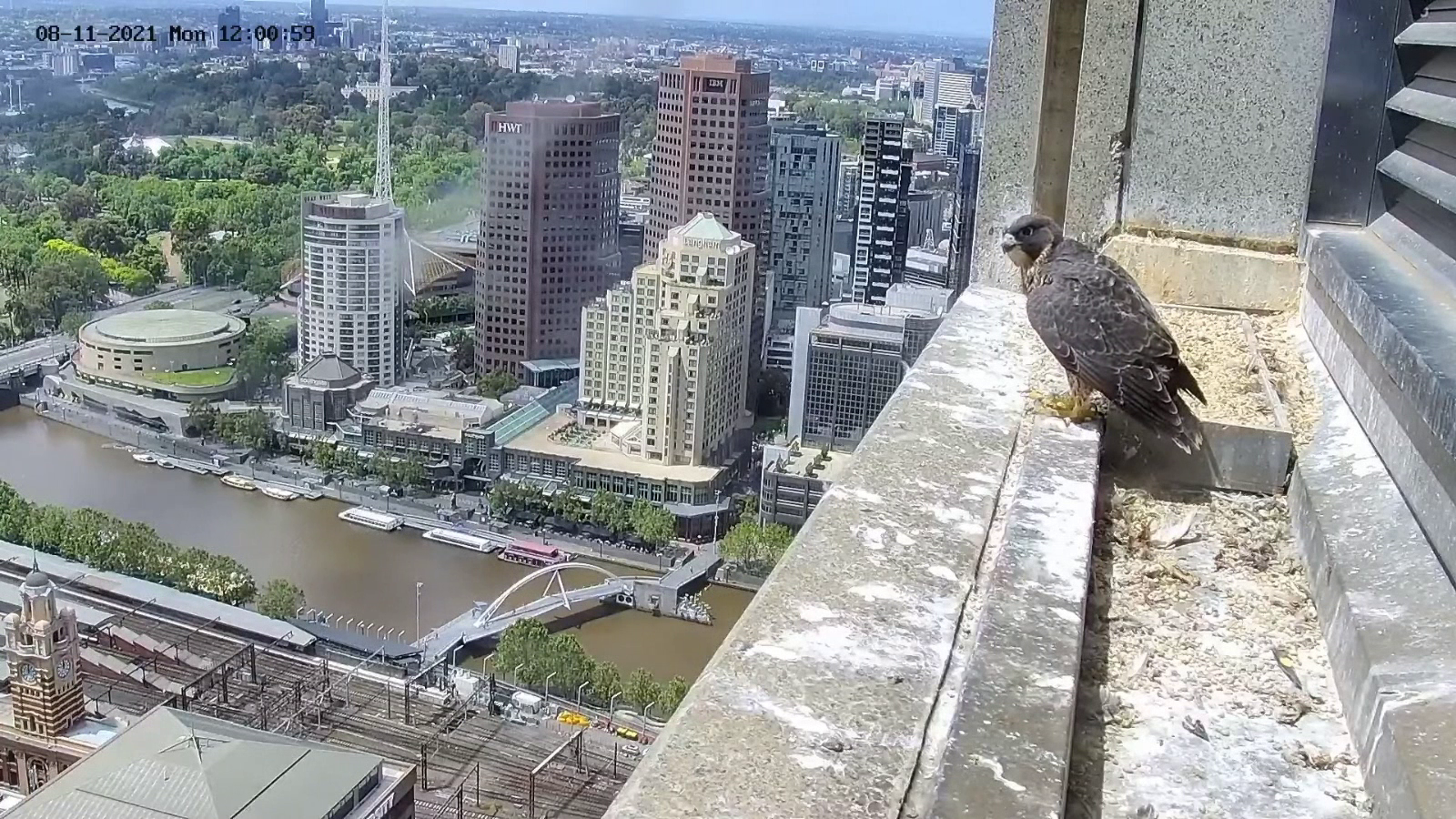 Peregrine falcon juvenile pre fledging. CBD Melbourne.
This image is taken from the Mirvac Tower webcam which is running 24 hours per day at "The Nest".