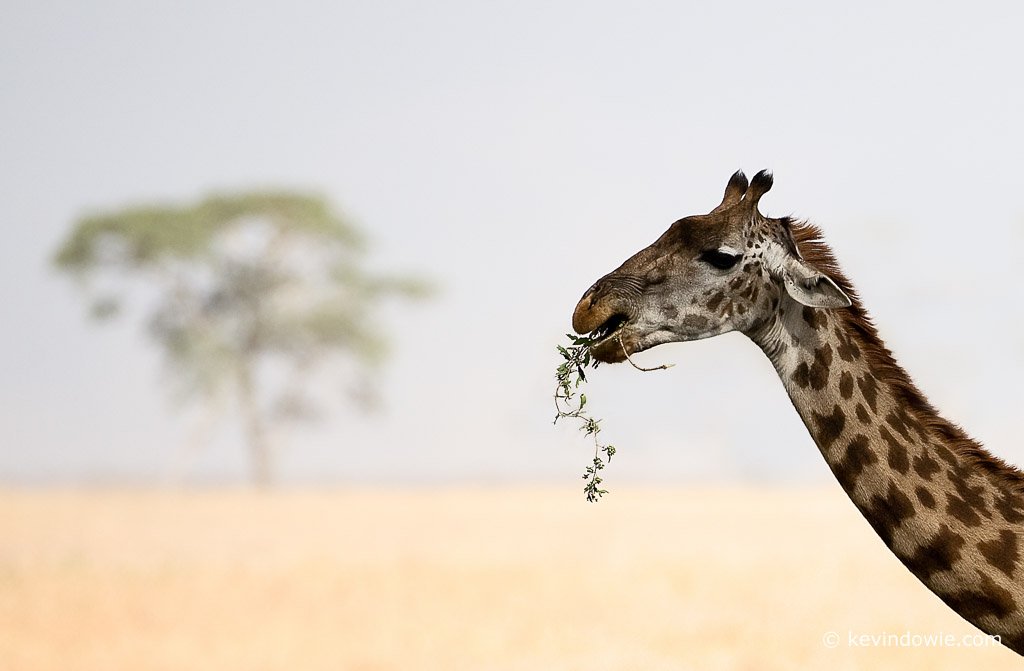 Masai Giraffe,  Serengeti National Park, Tanzania.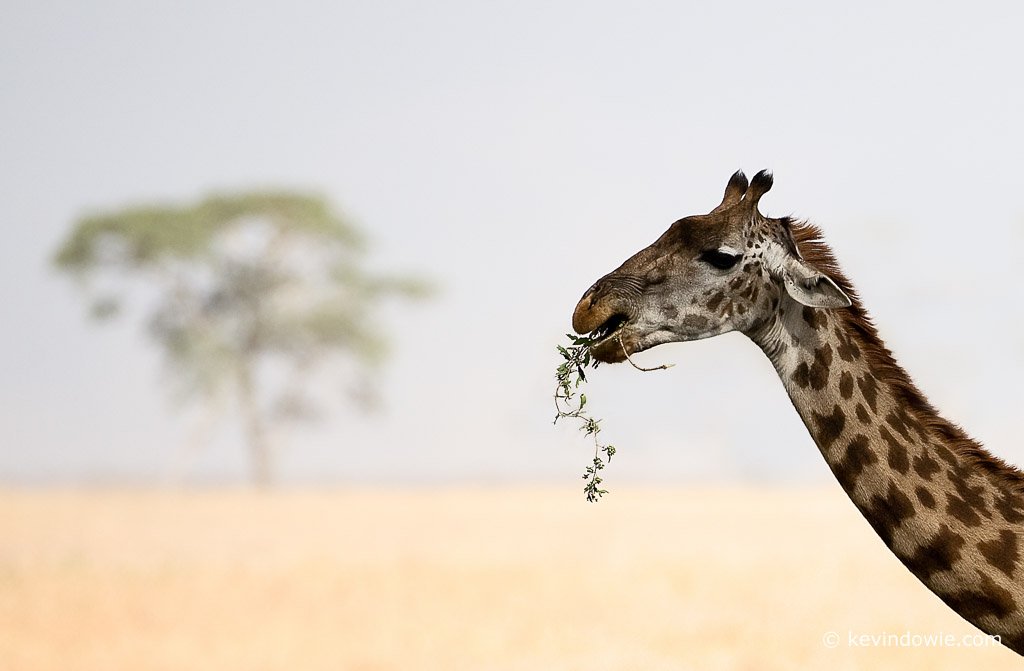 Whilst on safari in Tanzania,  one of the things I was surprised by was the number and proximity of giraffes we saw.   I'd read somewhere that giraffes were wary of humans and wouldn't tolerate vehicles nearby,  but this proved to be quite wrong.
Photographing giraffe
This individual was photographed in the Serengeti National Park late morning in early July,  2008. The image was captured using a Canon 5D DSLR with a 500mm lens at F5.6,  shutter speed was 1/1250 second at ISO 200.  The vehicle we were using was a pop-top long-wheelbase 4 wheel drive,  typical of the vehicles used by several tour/safari companies that operate in the area,  and the camera/lens combination was supported on a bean bag.
Juxtaposition
This is not the full frame but has been cropped down,  the giraffe was feeding on the foliage of a nearby tree,  but I chose to ignore the nearby tree and show the face of the animal juxtaposed against another tree on the horizon.   I like the fact that the distant tree is out of focus to the extent that it's clear the giraffe is the main focus of attention,  but the tree still has enough form that it is immediately identifiable.
Telephoto lenses for wildlife
Although numerous lenses can be used to good effect on such a safari,  I found the long telephoto to be particularly valuable,  indeed I used the 500mm either with or without tele-extenders for probably 80-90% of all the shots I took.    In addition to the obvious reach that the lens gives,  I also value its limited depth of field when used at a wide aperture,  allowing for the selective focus effect seen here.