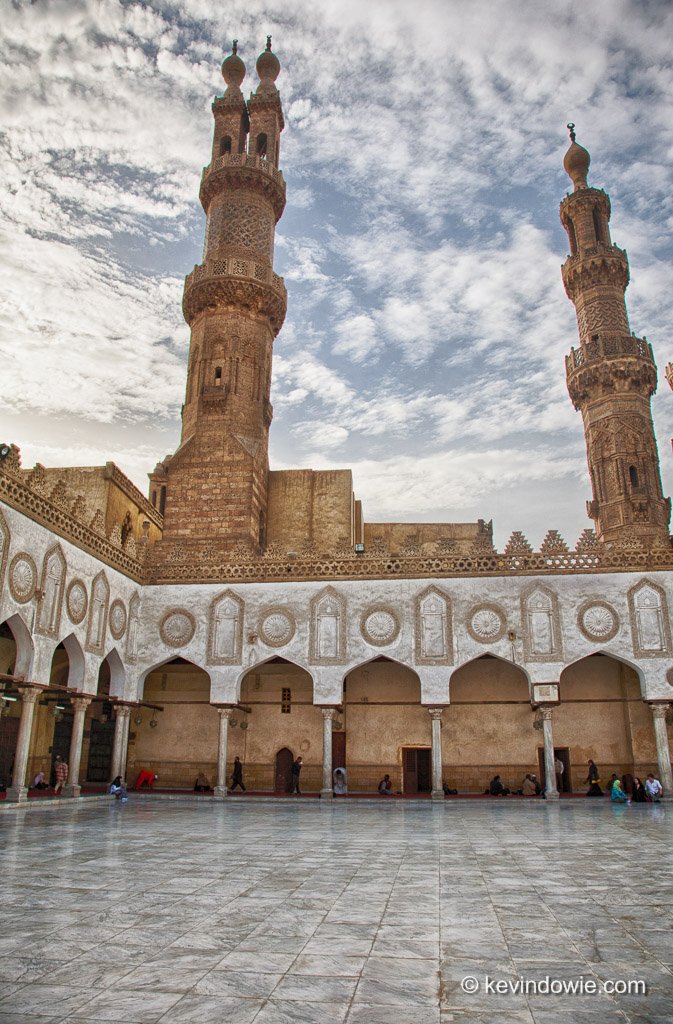 As readers may be aware, I'm in the process of reorganizing the website which means reviewing and republishing numerous items, blog entries, image galleries and so on. As part of that process, I've now posted an updated Egypt-Jordan image gallery.   The images are a selection from my journey back in 2007 and whilst some are very much as I originally posted, I've taken the opportunity to reprocess some images as well.   I may well add to the gallery in the weeks ahead as I review some other images which I think are worthy of inclusion in the gallery but at this time need further processing effort.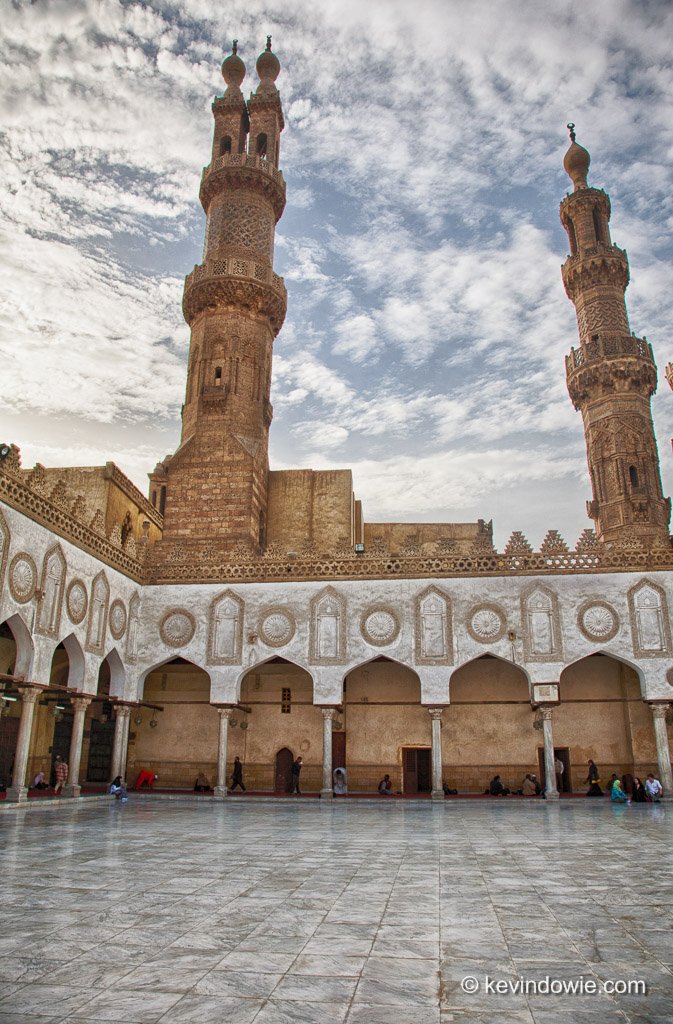 Using HDR software
Today's image is from two bracketed exposures taken at a mosque in Cairo.    Being the middle of the day,  the contrast was beyond the capabilities of a single frame and so I shot two frames with the intention of using HDR processing to get both highlight and shadow detail.   Framing and all camera settings other than shutter speed were identical between the two frames.    A shutter speed of 1/100 second was enough to get the shadow details I wanted but overexposed the sky,  whilst 1/400 second on the second shot got me the detail in the sky whilst sacrificing the shadows.     Initial processing was done in Lightroom and consisted of little more than a profiled lens correction being applied to both images.   The two images were then taken into Photoshop and Google's HDR Pro plugin.    In HDR Pro I tweaked the settings in order to get increased "structure" into the details of the brickwork and the decorative walls.
In order to view this gallery,  and others,  check out the Photo Archive.    ~KD.