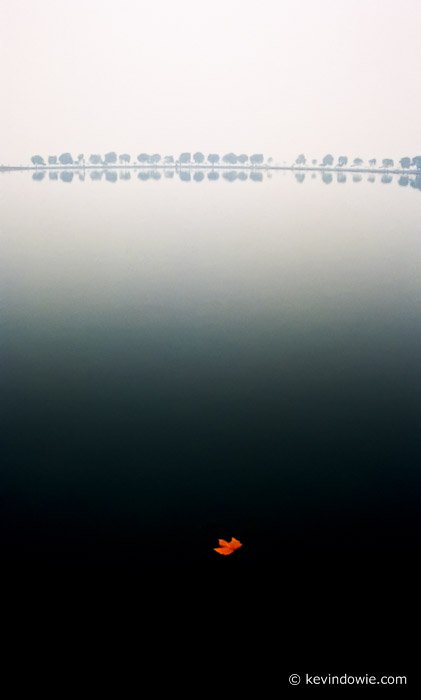 Following on from my previous entry,  another shot taken early on a foggy morning by the West Lake, Hangzhou.   An exercise in simplicity this one.  A single, coloured,  autumn leaf floats on the lake surface in an otherwise almost monochrome image.   Monochrome doesn't necessarily mean black and white!   In this case,  with the exception of the leaf,  the image is a series of blue tones.
I knew I wanted to play the foreground detail against the background,  a simple line of trees,  and so stopping down to a small aperture with the wide-angle lens was required to give the depth of field necessary.
The original image was taken on colour negative film and scanned into the computer,  I enhanced the colour in the leaf,  otherwise little was done to the image.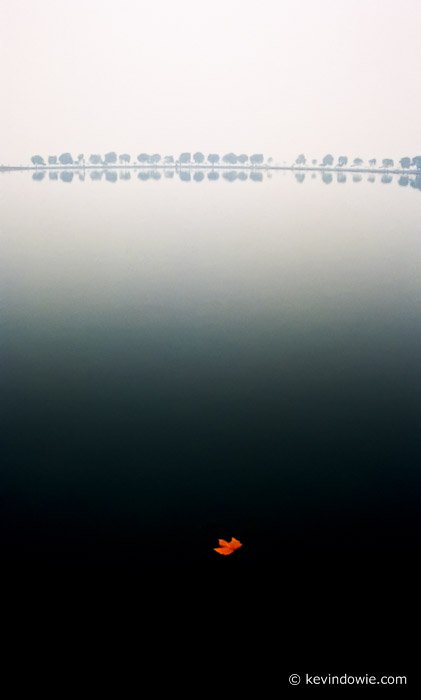 Original photograph on 35mm colour negative film, Pentax SF7, 28-80mm zoom lens at 28mm. This image is part of my China 1999 image gallery.   ~KD.