I took a guided photographic tour of 4 slot canyons just outside Page, Arizona. The Upper and Lower Antelope Canyons are quite famous, numerous photographs from those locations have been published many times including the iconic "shaft of sunlight reaching the floor" images. That particular shot is only possible during the middle months of the year, at this time of the year the sunlight angle isn't right for it. I visited Upper Antelope Canyon.... what a circus. It was like going through the turnstiles at the football finals. People moving through shoulder to shoulder, some allowance is made for the smaller "photographic" groups but, nonetheless, I'll be surprised if I got anything really worthwhile there.
The flip side however is that our group of only three photographers, plus a guide, had the three little known "private" canyons to ourselves. The photographic possibilities were almost endless. Striated rocks, varying colours, shapes, curving lines, the play of light...just beautiful. Today's image is from Mountain Sheep Canyon.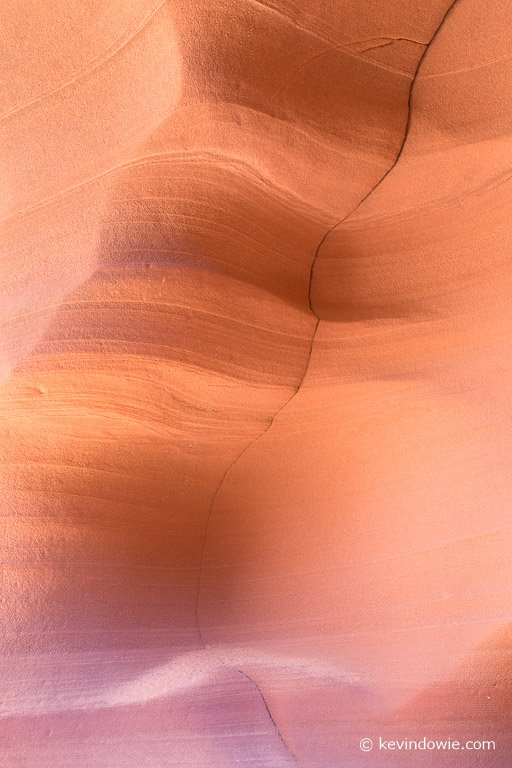 Sensuous tones and curves. Mountain Sheep Canyon.
Today's image is part of the USA 2018 gallery. ~KD