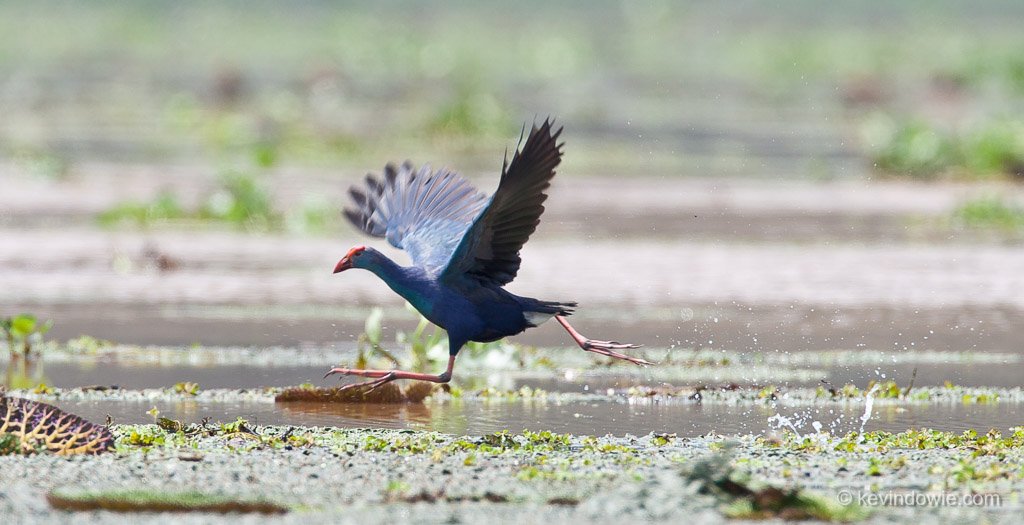 Following on from my last post and the same comments regards long lens photography from a canoe are applicable here.    A few minutes after the Whistling Duck image,  I was able to get this photograph of a Purple Swamphen as it was running to takeoff.
I'd taken a couple of frames of the bird as it walked about on the lily pads when it decided not to hang around.   Obviously, it needed to get some speed up prior to taking flight and was spraying water droplets as it ran flapping its wings.
The Swamphen is a fairly common waterbird and has a worldwide range.  The species has numerous subspecies which vary in colouration a little depending on the region.  This subspecies,  Porphyrio porphyrio poliocephalus,  is found throughout India and Sri Lanka to south China and north Thailand and apparently was introduced to Florida.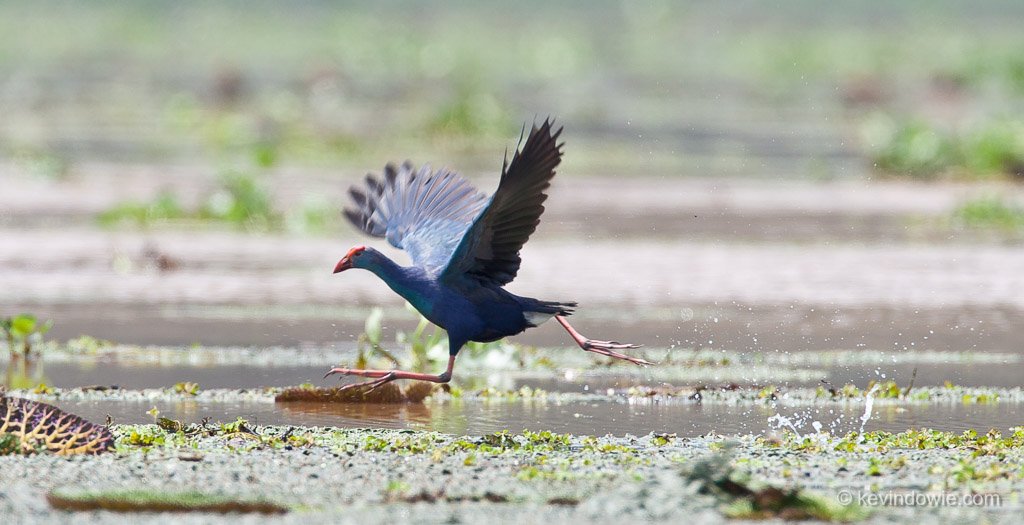 Camera settings
A 1.4x teleconverter on the 500mm lens gave a focal length of 700mm whilst a fast shutter speed was necessary to freeze the movement of the water droplets.
Maybe it's my silly sense of humour but I can visualize using the image to promote a sale.   "Our summer sale is on!   Don't walk!  Run!…. You'll be flapping mad if you miss out!"   etc, etc….KD.