The Hanapepe Salt Ponds on the southwest coast of Kaua'i attract several species of water birds including the gregarious Hawaiian Stilt.   Nearby to the ponds, there is a popular beach area but with the telephoto lens and the tripod at the ready, I spent my time at the ponds themselves watching and photographing the stilts and other species.   It was quite a breezy day when I was there meaning that flight shots were difficult and the surface of the water choppy.   I used the 500mm lens with the 1.4 extender throughout and even then had to crop some of the images as the birds generally kept a wary distance.
In some of the shots, you can see a reddish colour showing through the water,  this is due to the bottom of the pond,  and the surrounding flats,  being a sticky red sludge-like mud.  Moving about on the flats was awkward,  trying to move slowly so as not to spook the birds,  at the same time as trying to lift my feet out of the mud without losing my shoes in it.
In this particular pose (above) I'm reminded of the children's television character Mr Squiggle.  For readers outside of Australia,  Mr Squiggle was a puppet with a round head and a long pencil for a nose!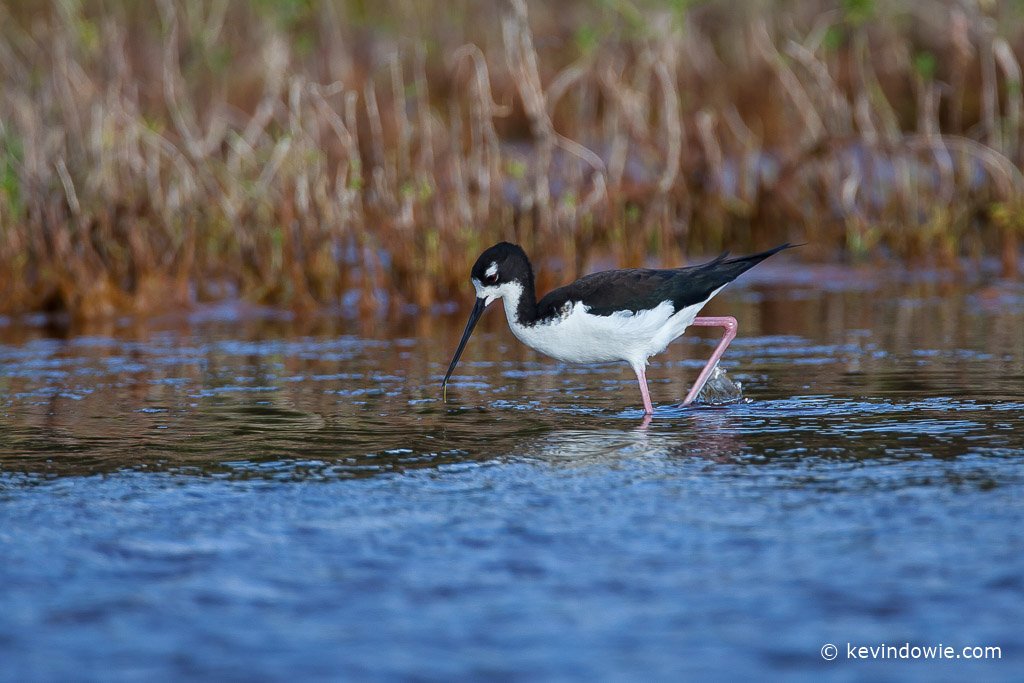 Stalking for prey (above),  the stilt picks its way through the shallows.    When most people think of "birds of prey" they think of raptors,  eagles, hawks, owls,  but the stilt is of course also a "bird of prey".     Illustrating the point (below)  the "catch of the day" a crustacean plucked from the muddy floor of the pond.