I've recently gone through some of my images, specifically my landscape images, from Papua. I decided to put present a loose series of images in black and white with a light sepia toning. The first image was taken through the window of a commercial airliner, whilst the last image was really a quick grab shot. As I recall, I took that shot basically as a test for camera settings to make sure I had exposure right before aiming at more obvious subject material. Viewed in colour, that image reminded me of the cartoon clouds in the introduction to "The Simpsons"!
The remaining images are more conventional landscapes but where the clouds are an essential element in the composition. ~KD
Tropical skies, clouds over Papua.
Lone tree against sky, Papua.
Vantage point. Watching the clouds roll in, Papua.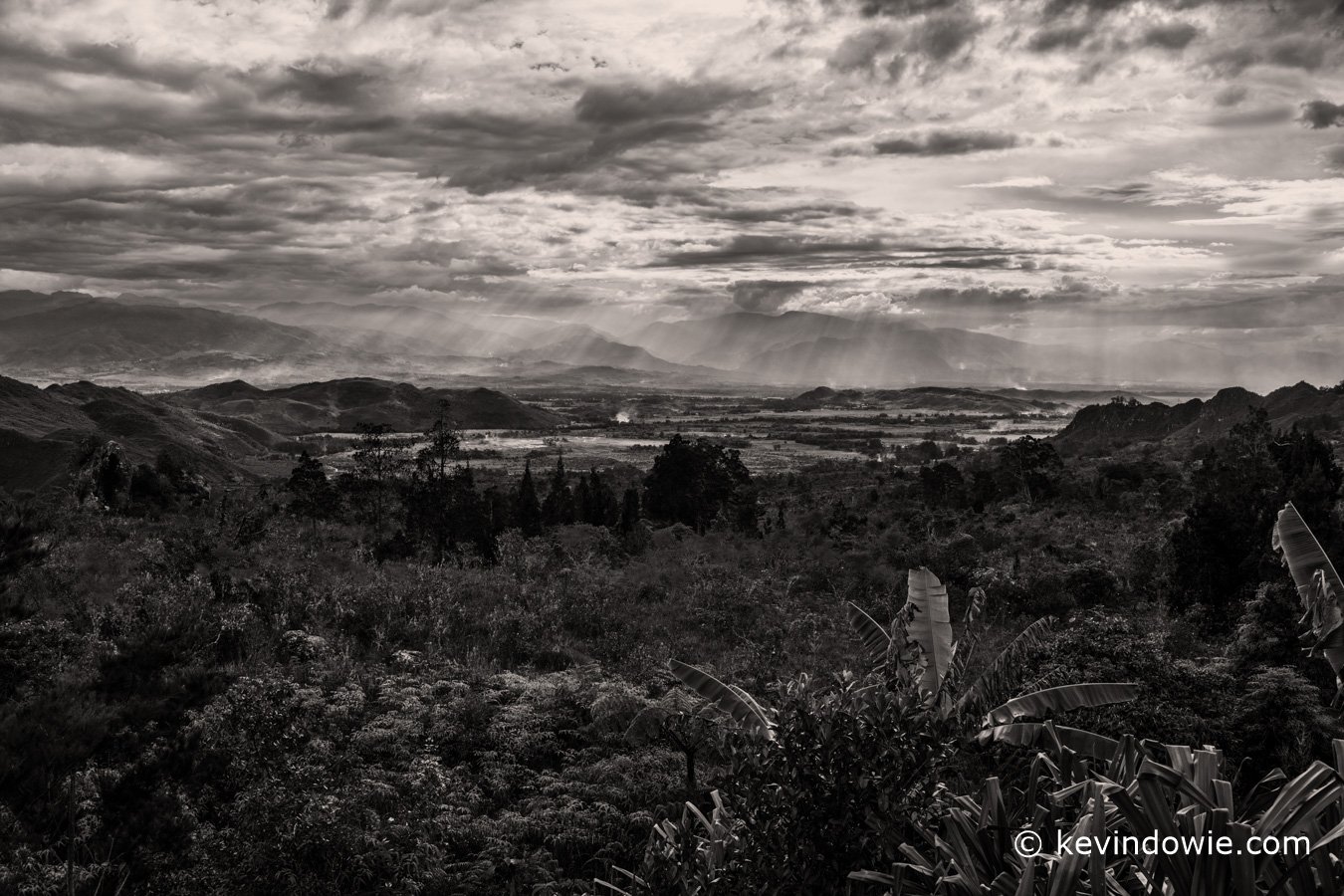 Bailem Valley, Papua.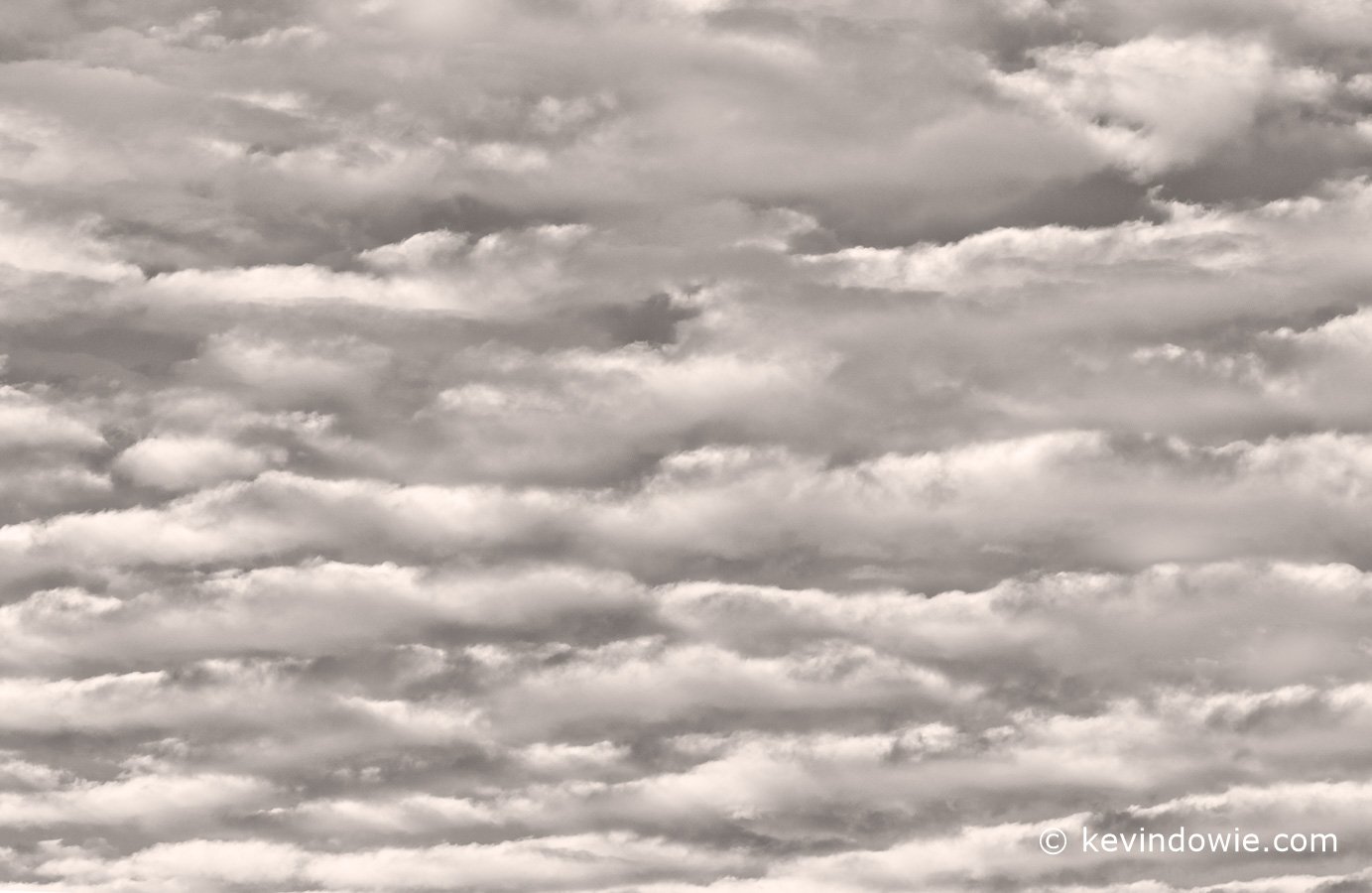 Clouds upon clouds, Papua.