Travelling through the Western Cape Province in South Africa,  one of the things to see is the Sevilla Rock Art Trail.     The trail winds for 5 kilometres alongside the Brandewyn River in the Cederberg Mountain region,  and takes in nine sites where ancient rock art paintings can be seen.     In addition to the rock art,  it's a pleasant and relatively easy hike during which you can also take in the landscape.
Today's photographs were taken during this hike.    I experimented with slow shutter speeds in order to get the flowing effect to the water,  and in the end, couldn't decide which image to display,  so here's both of them.   A bit heavier on the processing than I might normally do, but I think it makes for an interesting study!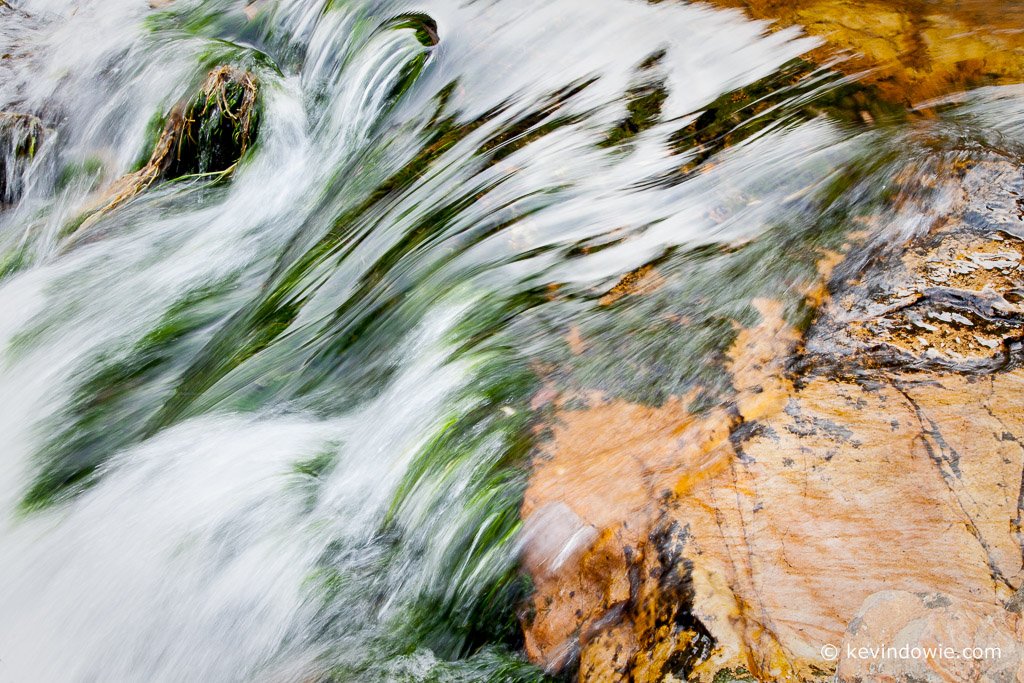 These photos are part of the South Africa image gallery.   ~KD.